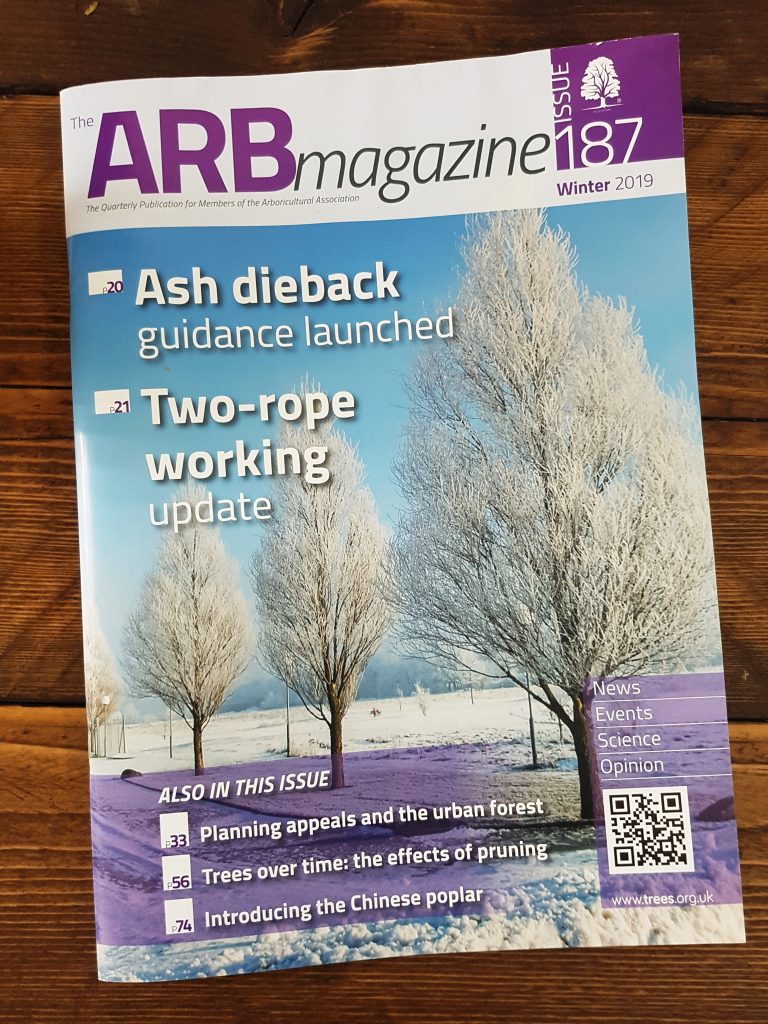 AWA Tree Consultants have been published in the Winter 2019 edition of the ARB Magazine, the quarterly publication for Members of the Arboricultural Association, with a review article titled: "Tree experts get on the mic".

Since 1964 the Arboricultural Association has promoted trees and the professionals who enable their sustainable management. It aims to be at the cutting edge of tree knowledge, set the agenda for trees in the built environment and show leadership on how best to care for and manage amenity trees.
The ARB Magazine is the quarterly magazine for 2,500+ Members and 260 Tree Surgery and Arboricultural Consultancy Businesses, who have copies sent directly to them, as well as digital copies.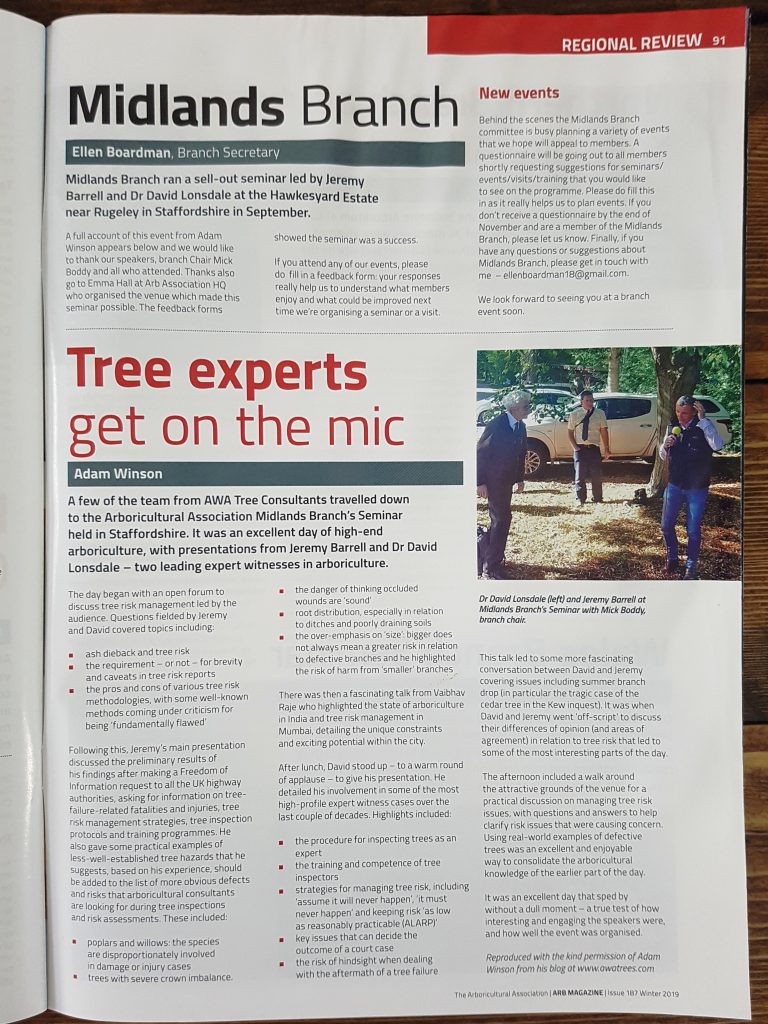 The article was reproduced from our AWA blog post "Arboricultural Experts Discuss Tree Risk", which detailed our trip down to the Arboricultural Association Midland Branch Seminar, in Staffordshire. It was a sell-out seminar led by Jeremy Barrell and Dr. David Lonsdale – two leading expert witnesses in arboriculture.
The Arboricultural Association operates a Branch network across the whole of the UK and Ireland. Run by volunteer members, the Branches organise local training events, lectures, seminars and field trips. The event was a particularly well organised one, by the Midland Branch of the Arboricultural Association.
Being based in Sheffield, South Yorkshire, the team at AWA tree consultants are well placed to attended events with the Midlands and the Northern Branch area. We are always on the lookout for interesting tree related training events and conferences to help with our Continuing Professional Development, which is vital to maintain our tree knowledge and skills needed to perform professional arboricultural consultancy.