Last month AWA Tree Consultant Adam was lucky enough to visit some of the world's largest trees at the Sequoia and Kings Canyon National Parks in the Sierra Nevada, California. Here he details an experience that should be on any tree lovers bucket list!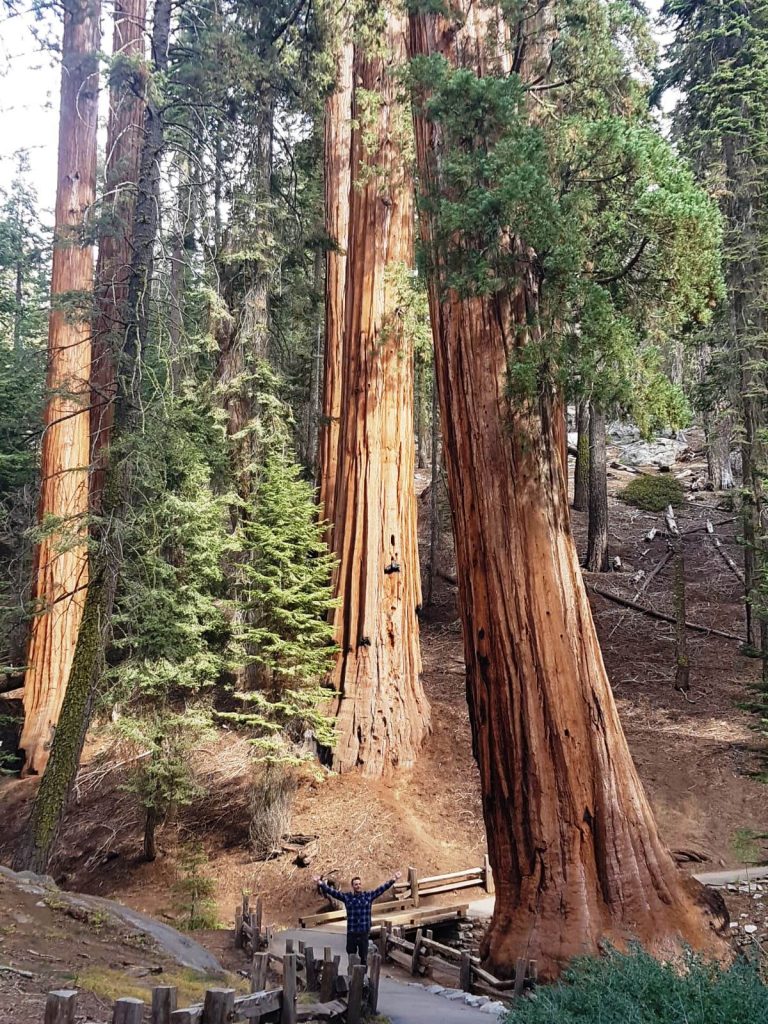 The National Park was initially created, and protected from loggers, due to the efforts of the influential Scottish-American naturalist John Muir, who is quoted as saying: "Thousands of tired, nerve-shaken, over-civilized people are beginning to find out that going to these mountains is going home." After a nerve-shaking 5 hour drive up from L.A. on a packed 10-lane freeway, this quote certainly rang true!
The trees are part of a wider UNESCO designated area known as Sequoia-Kings Canyon Biosphere Reserve, an old-growth forest of over 202000 acres, which preserves a landscape that still resembles the southern Sierra Nevada before Euro-American settlement. The trees included the General Sherman tree, the "Largest Tree on Earth", in the "Giant Forest" which contains five of the ten largest trees in the world.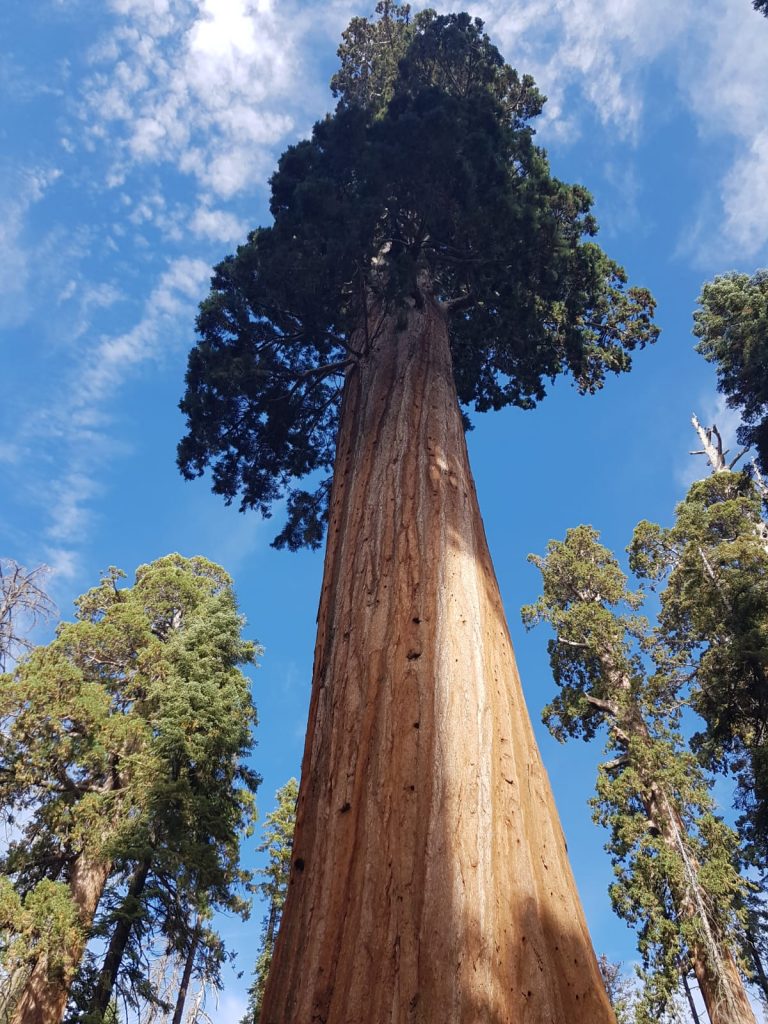 John Muir also famously said of the National Park, "into the forest I go, to lose my mind and find my soul", yet any expectations I had of this type of "awakening" at the base of the world's largest tree were tempered by jostling with the many other tourists craning their necks to snap photos of the star attractions -the General Sherman and General Grant trees – and by the additional challenge of herding my two toddlers, who seemed to be more of the mind of Ronald Regan, who's paraphrased as saying "If you've seen one redwood, you've seen them all"!
Despite the tourists, Kings Canyon remains the least visited of the major Sierra parks, with just under 700,000 annual visitors, compared to over 4 million at Yosemite. Certainly, once away from the 'named' trees I didn't have to walk far in order to serenely gape at the equally magnificent unnamed giant trees, many of which are over 3000 years old and still growing strong, and contemplate the wider forest.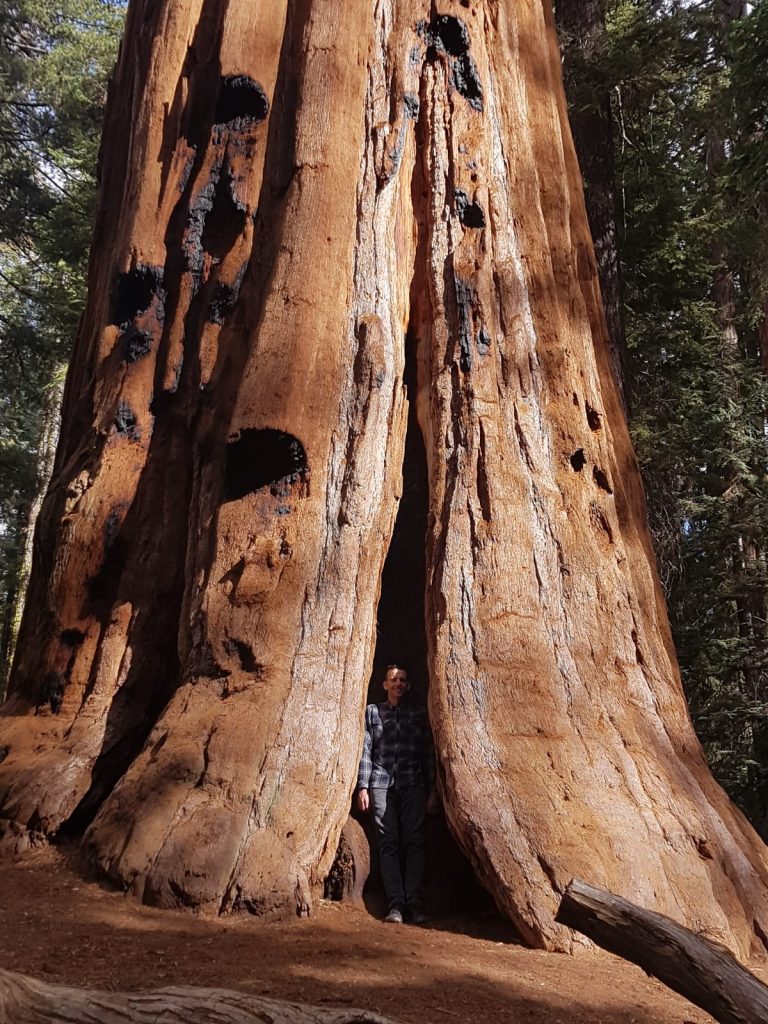 As someone who measures trees for a living for tree surveys, the figures behind the biggest/tallest/largest trees were fascinating, they were so big as to seem illogical and hard to comprehend as just a 'tree'. However, more noteworthy was the feeling of reverence they inspired. After a few days among these ancient giants (with my family including one year old son and 73 year old dad) the predominant feeling was less of arboricultural amazement, but of how small and fleeting we all are in comparison – their immense size and biological tenacity brought about a visceral awareness of the brevity of human time.

"The redwoods, once seen, leave a mark or create a vision that stays with you always. No one has ever successfully painted or photographed a redwood tree. The feeling they produce is not transferable. From them comes silence and awe. It's not only their unbelievable stature, nor the color which seems to shift and vary under your eyes, no, they are not like any trees we know, they are ambassadors from another time." John Steinbeck.