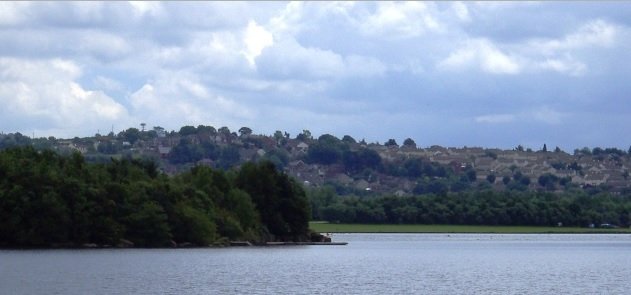 In spring 2017 AWA Tree Consultants undertook locum Tree Officer related work for Rotherham Metropolitan Council. Rotherham's previous Tree Manager retired in early 2017 and as a result there was a backlog of planning related arboricultural survey work that needed to be completed. We provided temporary assistance for around 6 months, until the Council recruited for the post.
Rotherham is a large town in South Yorkshire between Sheffield and Doncaster, together with its outlying settlements it forms the Metropolitan Borough of Rotherham. It was historically known as an industrial area – both as a coal mining town as well as a major contributor to the steel industry, yet beyond the town centre and the Don Valley, the Rotherham district is largely rural.
Trees have played a vital role in Rotherham's successful regeneration initiatives. Large areas of land previously used for some of Rotherham's traditional heavy industries have been restored to offer environmental and employment opportunities for the future. The conservation of trees, woodlands and hedgerows is recognised by the Council as a key test of sustainable development as well as helping to create attractive landscapes.
Our key roles were:
Planning consultations for development
Tree Preservation Order applications including validation advice and monitoring approved work
Conservation Area Notifications including validation advice
Hedgerow removal notices
Investigation and reporting of possible breach of tree related planning conditions, Tree Preservation Orders, Conservation Area Regulations.
In general, the work was very enjoyable and gave us, as arboricultural consultants, a good insight into the world of a busy Local Authority tree officer. It had been a few years since we'd undertaken similar work and it was good to see how different Local Authorities approach tree management.
Much of our work involved scrutinising tree survey information provided as part of planning applications. As would be expected, this tree survey data was of varying quality, yet generally with our feedback, the appropriate information could be provided to allow us to assess the arboricultural impacts of a proposed development.
What we found most alarming were the tree surveys and reports from qualified tree consultants and landscape architects who were seemingly acting as 'hired-guns'. Some of the BS:5837 tree survey reports could only be described as trying to pull the wool over the eyes of the planners and they gave a more traditional definition of the term "BS" than British Standard!
This highlights the crucial need for specialist arboricultural expertise within local authorities. The role of tree officers is a technical and professional field demanding highly specific knowledge and is not a function that can be readily undertaken by those allied environmental or planning professionals.
Recent evidence suggests that the important role of the local authority tree officer is increasingly under threat from cuts to local government budgets. As such it is praiseworthy that Rotherham have employed several new staff as part of their trees team, which shows a clear positive commitment to sustainably managing the trees of South Yorkshire.
The tree officer work helped us reflect on how we provide information to councils when undertaking tree surveys for planning and development (BS 5837 Tree Surveys) and highlighted the importance of having reliable tree information prepared by credible arboriculturists. Having a local authority tree officer trust the tree survey data provided is of benefit to our clients and the urban forest. The work reassured us that we are on the right track with our work ethos and principles: being client and development focused yet giving impartial and honest tree advice.